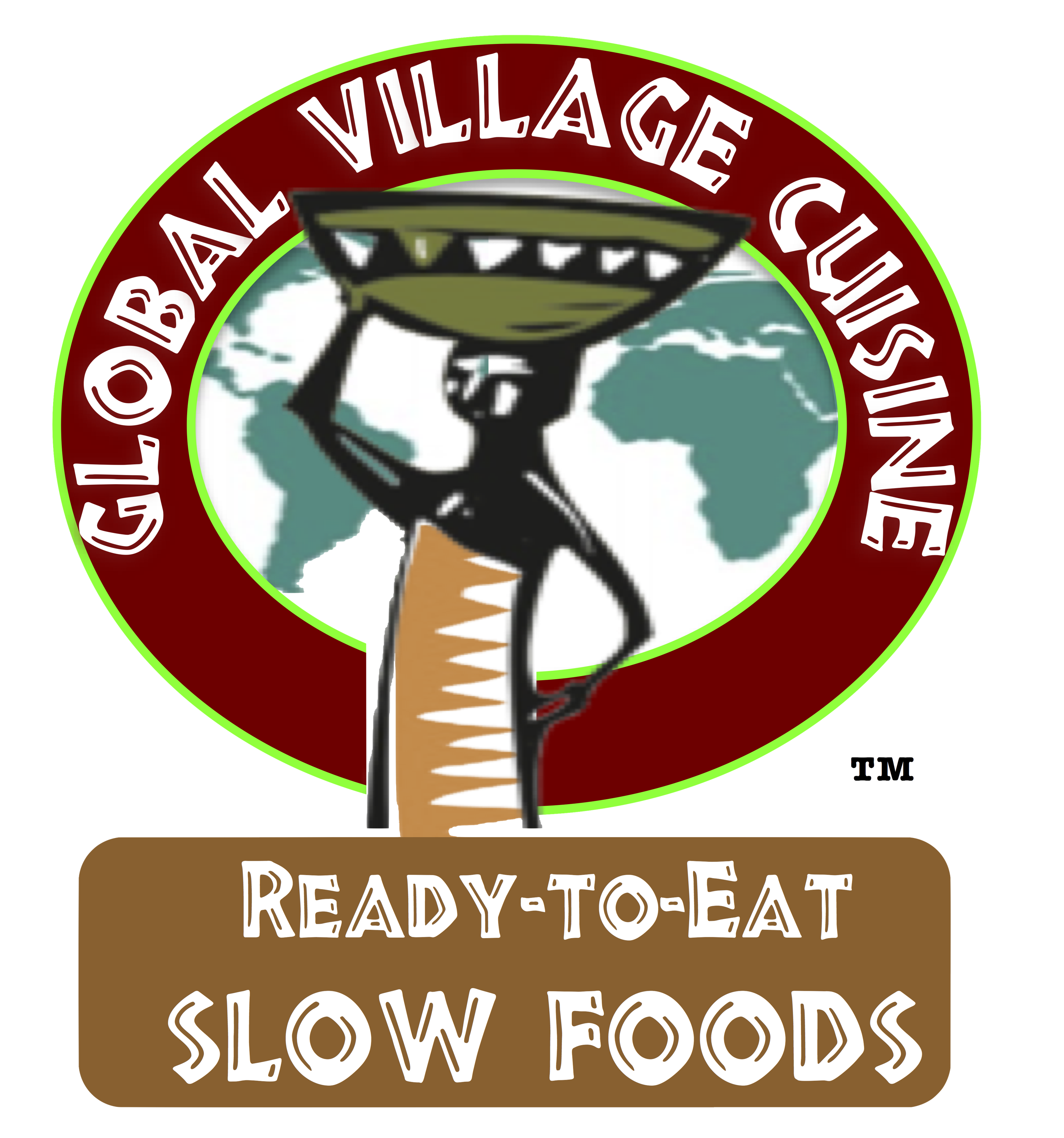 Welcome to Global Village Cuisine
African Inspired • Allergy Friendly • Ready-to-Eat Foods 
We believe African and Old World cooking traditions offer pathways to good eating and good health, where fresh, simple ingredients and rich aromatic spices transform into Bold, Savory and Soul Satisfying meals.
OUR GOAL: Nourish and Simplify your life with convenient, Ready-to-Eat good foods.
Most of Our products are

GLUTEN FREE &

FREE OF

:

Dairy • Egg • Peanut • Tree Nut • Sesame • Soy • Seafoods
Exception:

SAMOSAS

(

contain wheat & soy)
Simple, Clean Ingredients
Made from scratch traditional recipes featuring
Hearty beans, whole grains, lean meats & leafy greens.
Freshly ground & toasted spices deliver the Simple, Savory, Subtle, & sometimes Boisterous flavors of traditional African cuisine.
Quick frozen for best taste, nutrition and quality.
Shipped frozen or found in freezer section of your quality grocer.
Ready when you are! Simply Heat & Serve
 known for its farmer's markets, local foods movement, strong community and environmental stewardship - the Upper Valley of Vermont (& New Hampshire)provided a welcoming place to introduce a slice of African culture and cuisine.
throughout New England in about 100 Natural Foods Co-ops, Specialty & Grocery stores in NH, MA, RI, & CT; including most Whole Foods Markets.

Returning Soon
ONLINE STORE

Ready-to-Eat Gluten Free meals, African kale dishes, soup, samosa and more. Deliciously curated into 'Delivery Package' options to fit your palate.
Here's some of what people are saying :




Sign up for occassional updates, events posting and to enter our drawing to win a Sampler Meals Package Delivered to Your door .
Thank you for subscribing.
This field is required
This field is required
This field is required
Check our
Damaris shares a few thoughts on "warming spices"
We'd love to hear your thoughts.