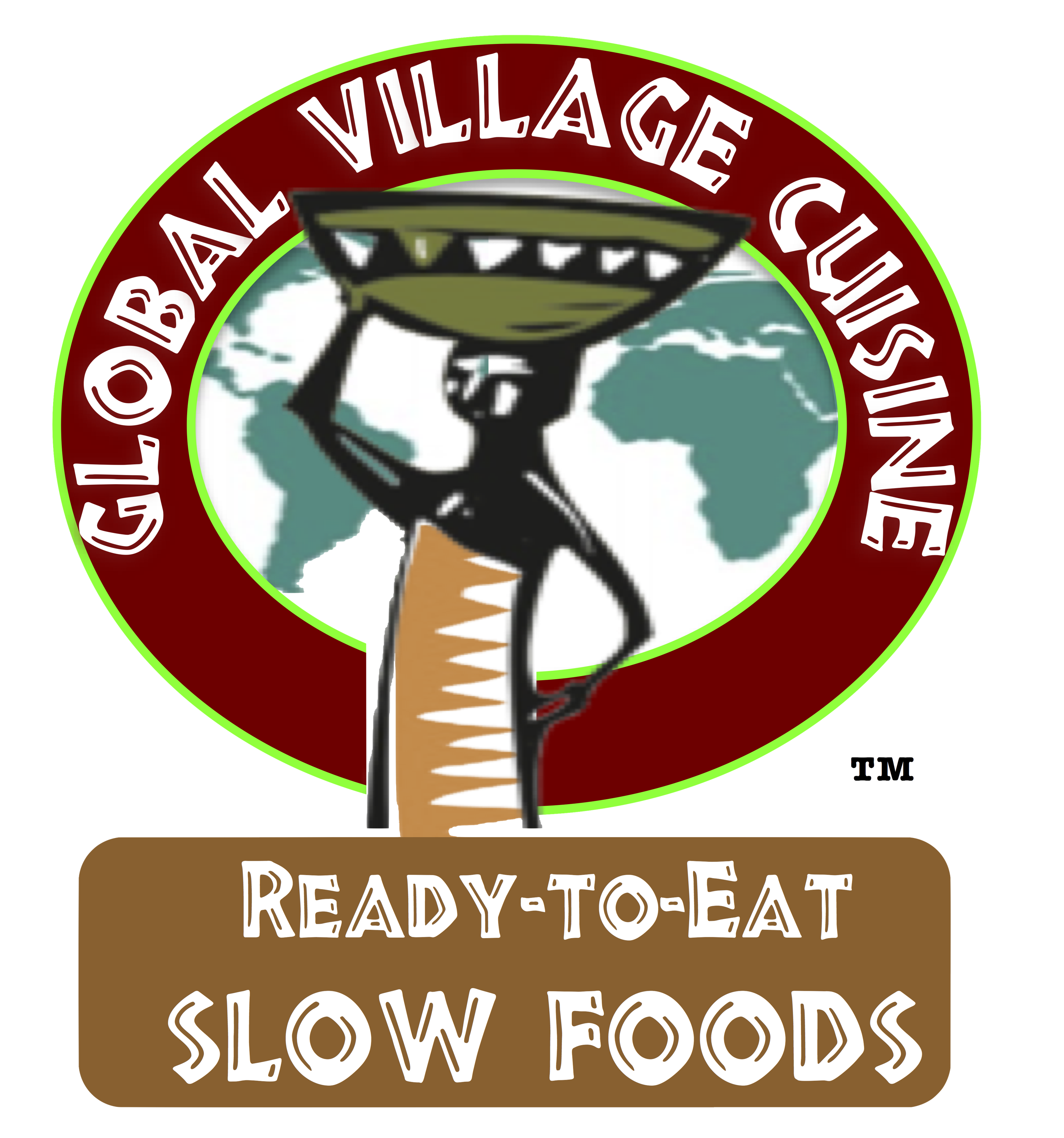 Welcome to Global Village Cuisine
African Inspired • Allergy Friendly • Ready-to-Eat
Meals, Soup, Sides, Sauce & Samosa

No one left behind.
Most of our products are GLUTEN FREE
& CONTAIN NO Dairy • Egg • Peanut • Tree Nut • Sesame • Soy • Seafoods
Exception: SAMOSAS (contain wheat & soy)
---
Ready when you are!

Simply Heat & Serve

No Prep, No Recipes.
Quick frozen for best taste, nutrition and quality.
throughout New England
in about 100 Natural Foods Co-ops, Specialty & Grocery stores
in NH, MA, RI, & CT;
including most Whole Foods Markets.

Made from scratch traditional recipes featuring
Hearty beans, whole grains, lean meats & leafy greens.
Fresh ground spices deliver the savory, subtle & sometimes boisterous flavors of African cuisine.
---
Don't live in New England ? No worries.

WE SHIP DIRECT to ANYWHERE in the Continental US!
  Click here for Our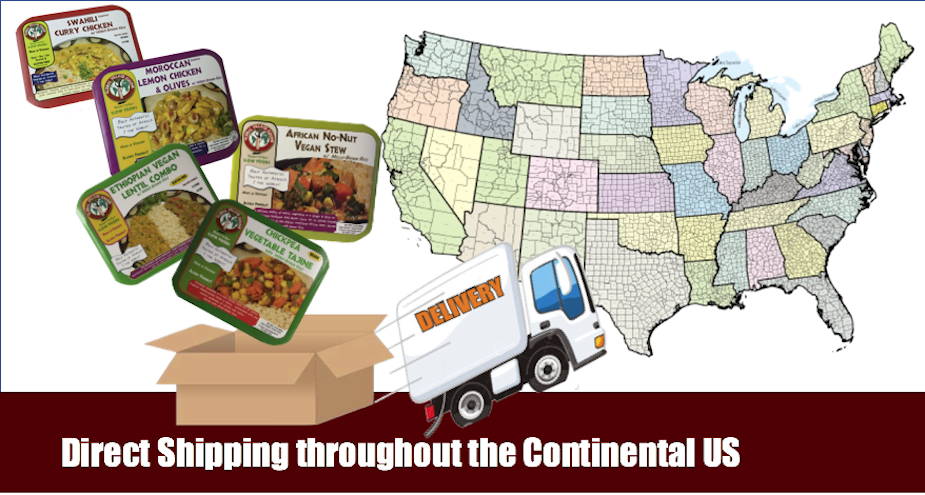 What's a "Home Meal Delivery Package?"
Curated combinations of Ready-to-eat meals, soup, African kale dishes, samosa and more. We mix and match to create options to please your palate and fit your preferences.
8 LARGE FREEZER FILLERS featuring (12-14 Items) per Package
4 SMALLER SAMPLERS featuring (7-8 Items) per Package
VEGAN PACKAGES : 3 VEGAN & GLUTEN FREE • 3 VEGAN with SAMOSA  
GLOBAL PACKAGES (featuring chicken meals and meat samosa.): 3 GLUTEN FREE • 3 with SAMOSA
OTHER OFFERINGS : • BY THE CASE Meals, Kales & Samosa
Large VEGAN Meal Packages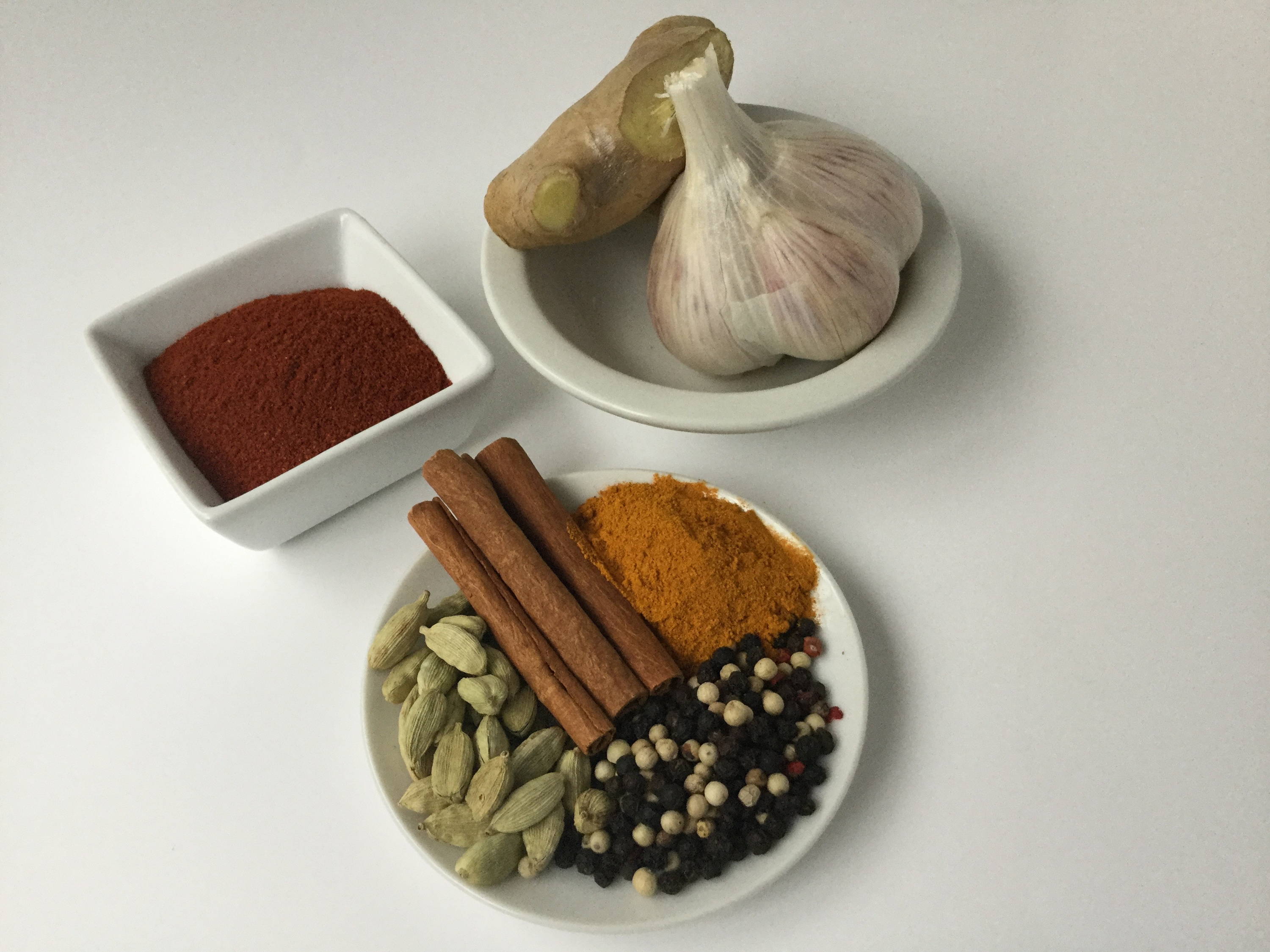 We belive African & Old World cooking traditions offer pathways to good eating and good health.
---
---
Sign up for occassional updates, events posting and to enter our drawing to win a Sampler Meals Package Delivered to Your door .
Thank you for subscribing.
This field is required
This field is required
This field is required